Coxley tree care ltd is the partner of choice for tree and vegetation clearance solutions on any scale project.
Our expertise enables us to understand the needs of private and public sector businesses and
provide the most effective support for any job or on-going contract.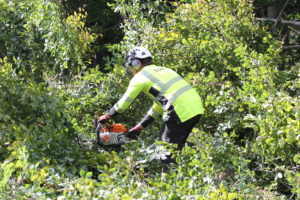 Site clearance for development works
Stump removal
Tree surgery and pruning
Precision felling and dismantling
Our skilled, experienced and passionate teams are able to deliver arboricultural work to the
highest safety and quality standards within the industry
Fast response times and rapid resolution of vegetation management issues
Responsible for compliant projects with accompanying risk assessments and method
statements, working within recognised statutory regulations.
Coxley tree care ltd uses appropriately trained and qualified arborists and specialised equipment,
meaning work is completed in the safest and most efficient way possible.