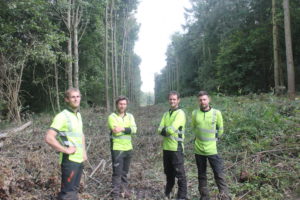 Whether cutting grass, creating beautiful landscape designs or developing a new app for our business, working for Coxley Tree Care means joining an organisation that encourages innovation and creativity.
Our culture is about providing everyone who works here with opportunities to apply their creativity while growing themselves, their careers, and our business.
So, if you have the enthusiasm and the drive to make things happen, this is the place for you. Join the team that is setting the new benchmark for excellence and in our industry.
Please get in touch to find out what vacancies we have available.